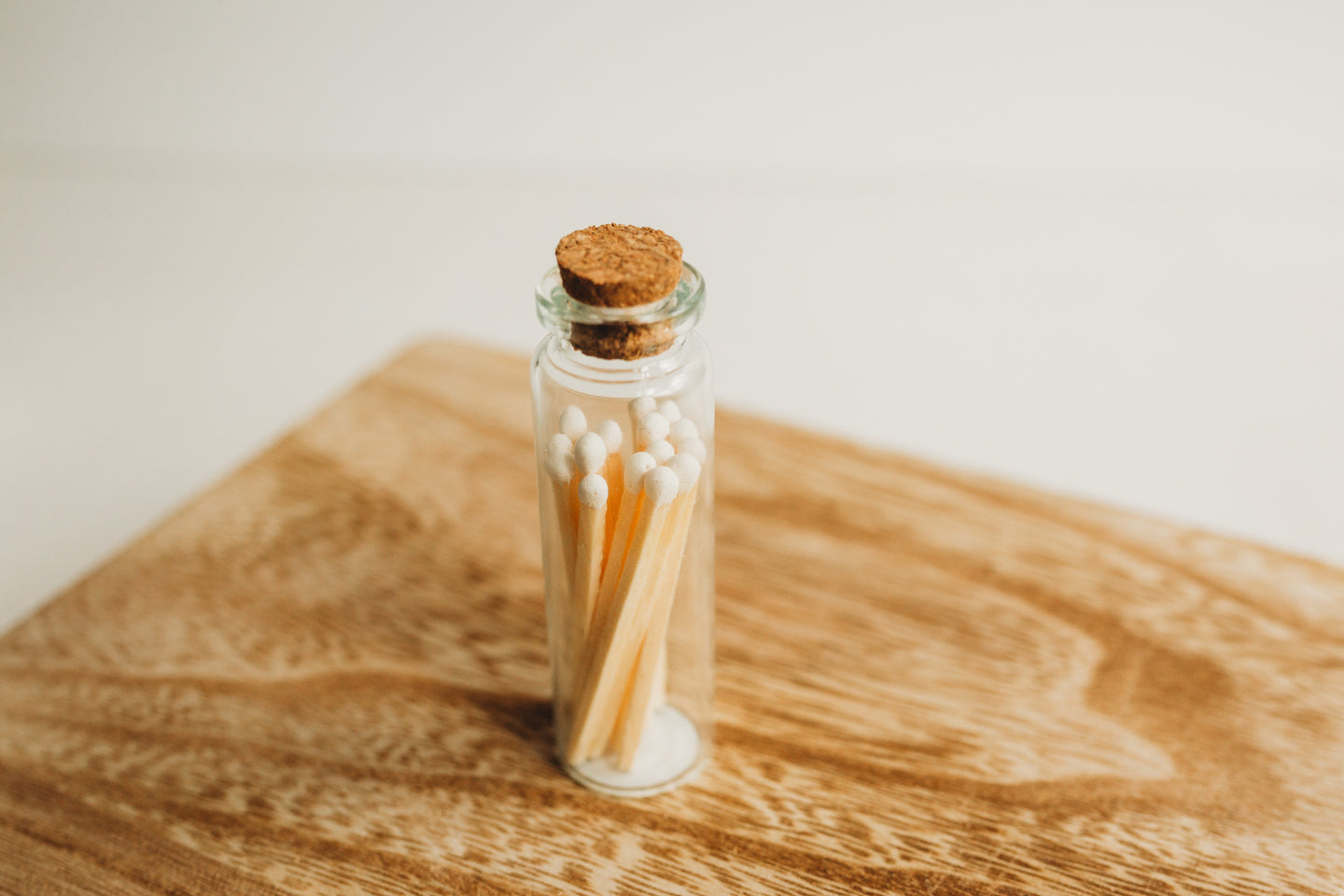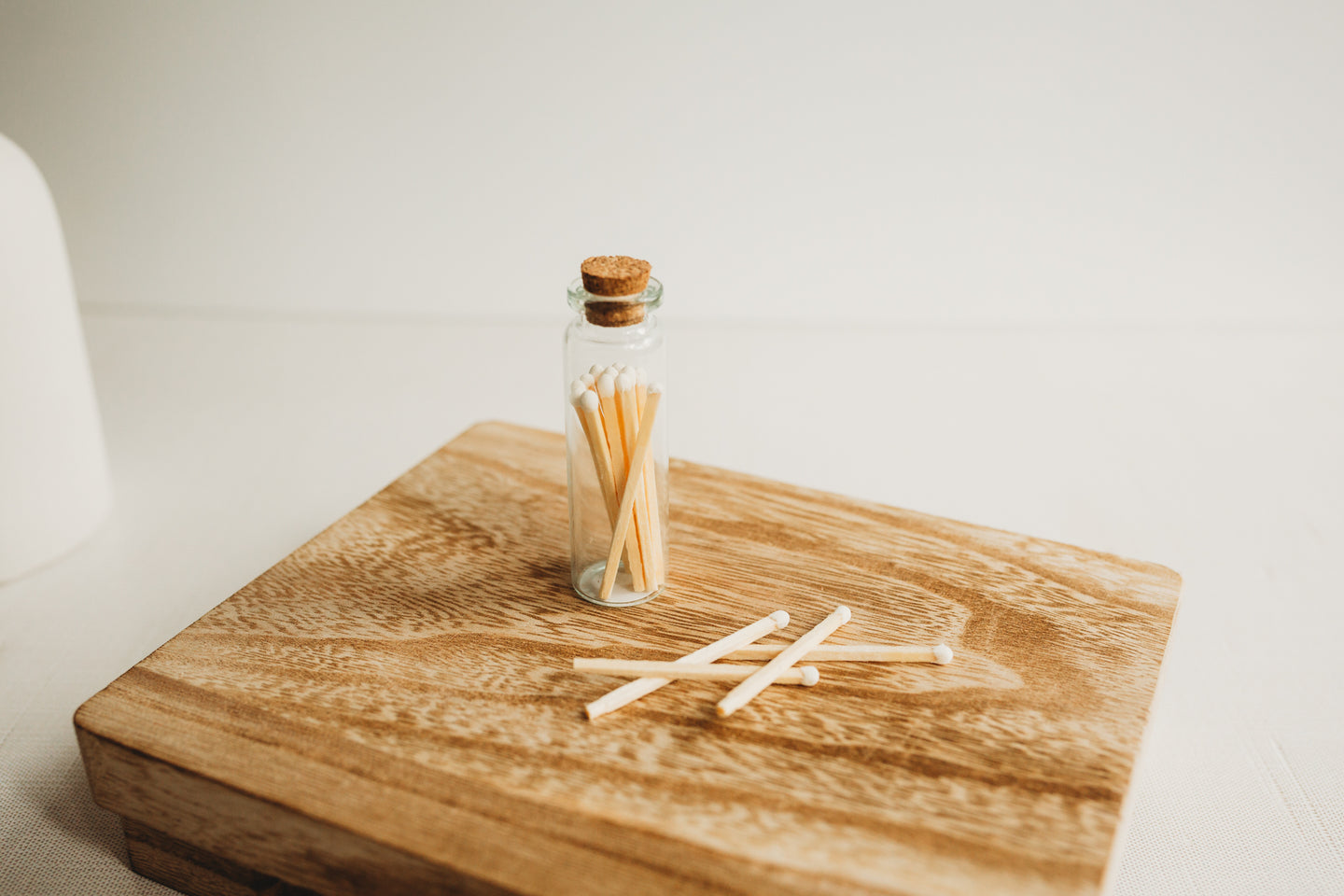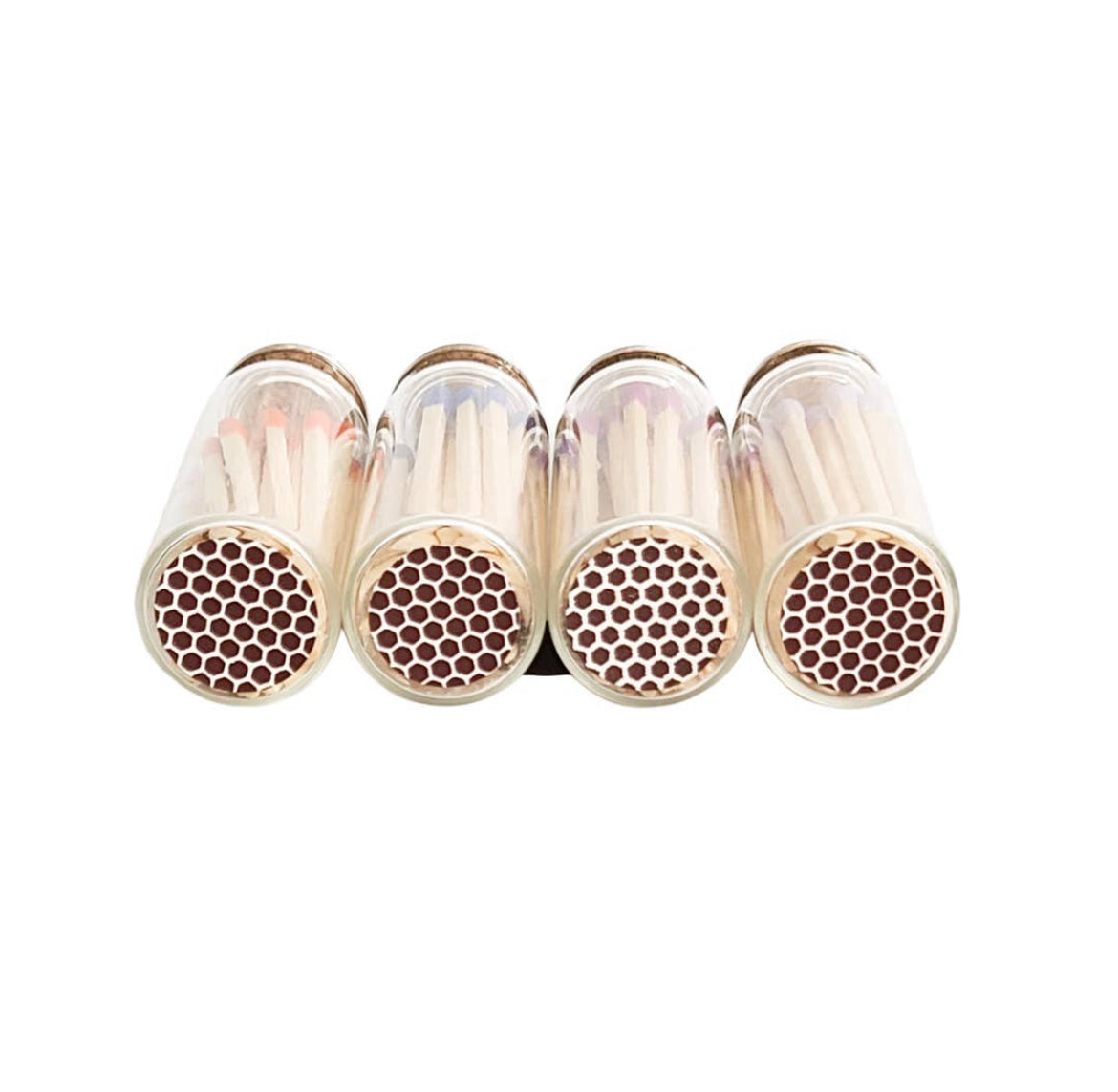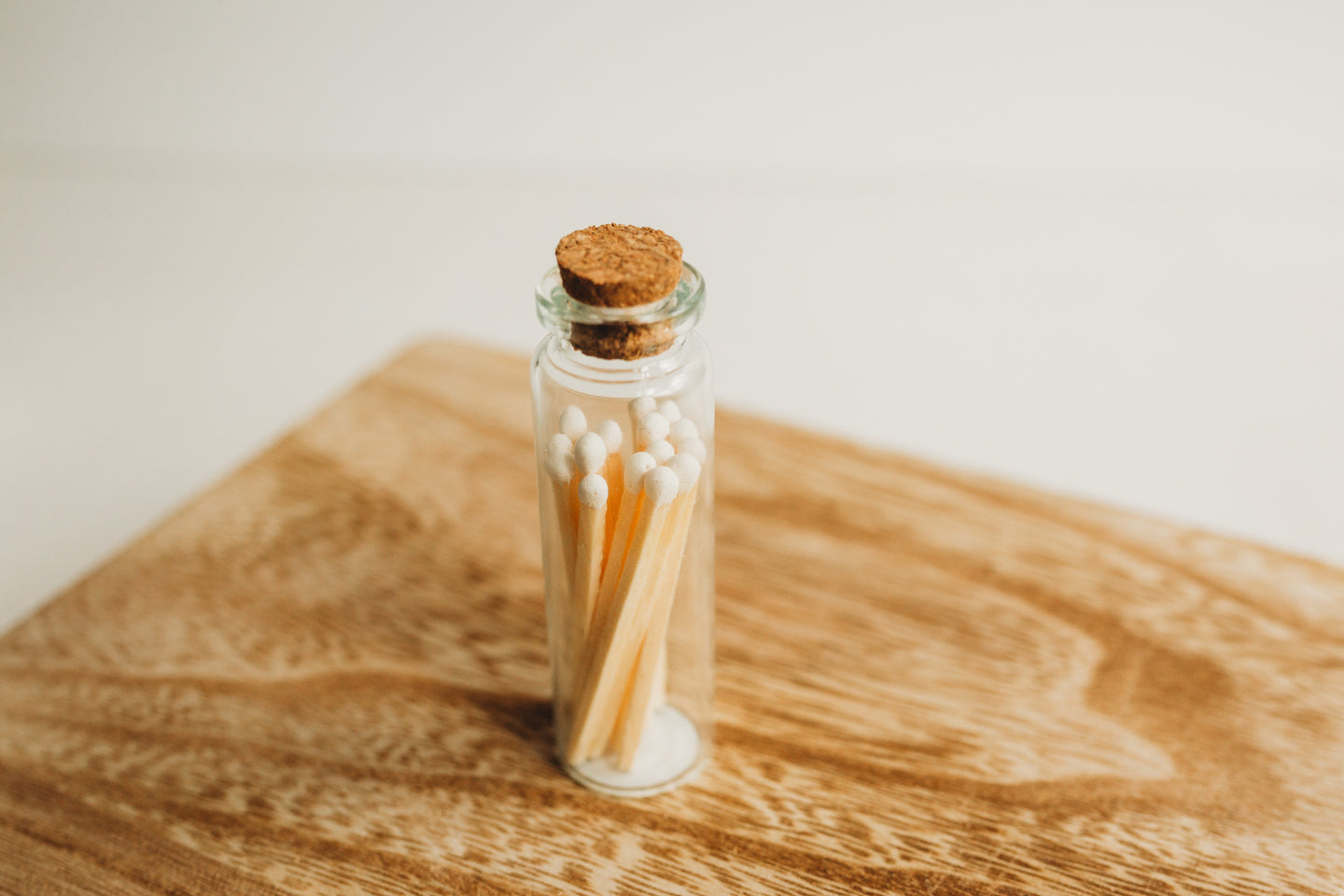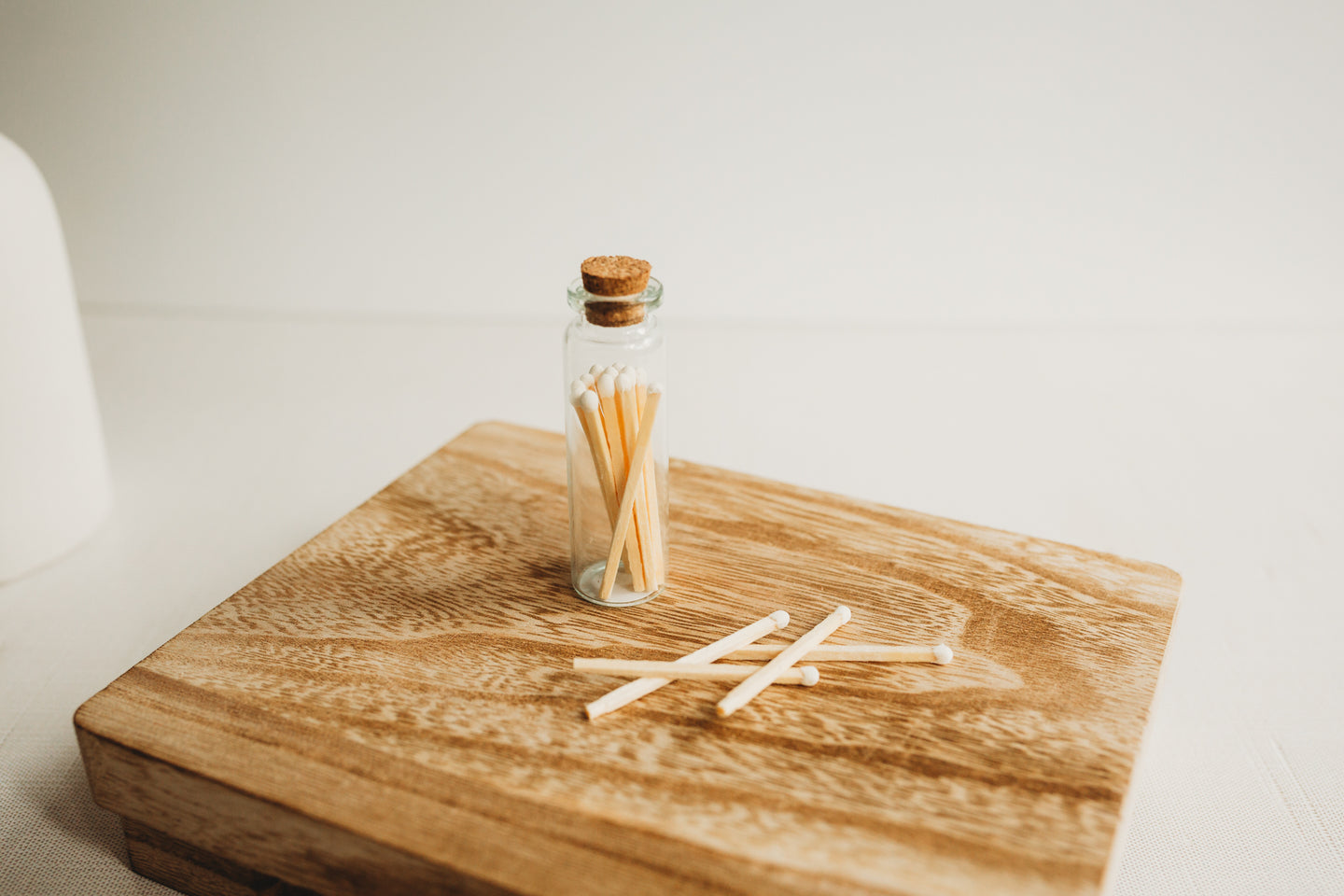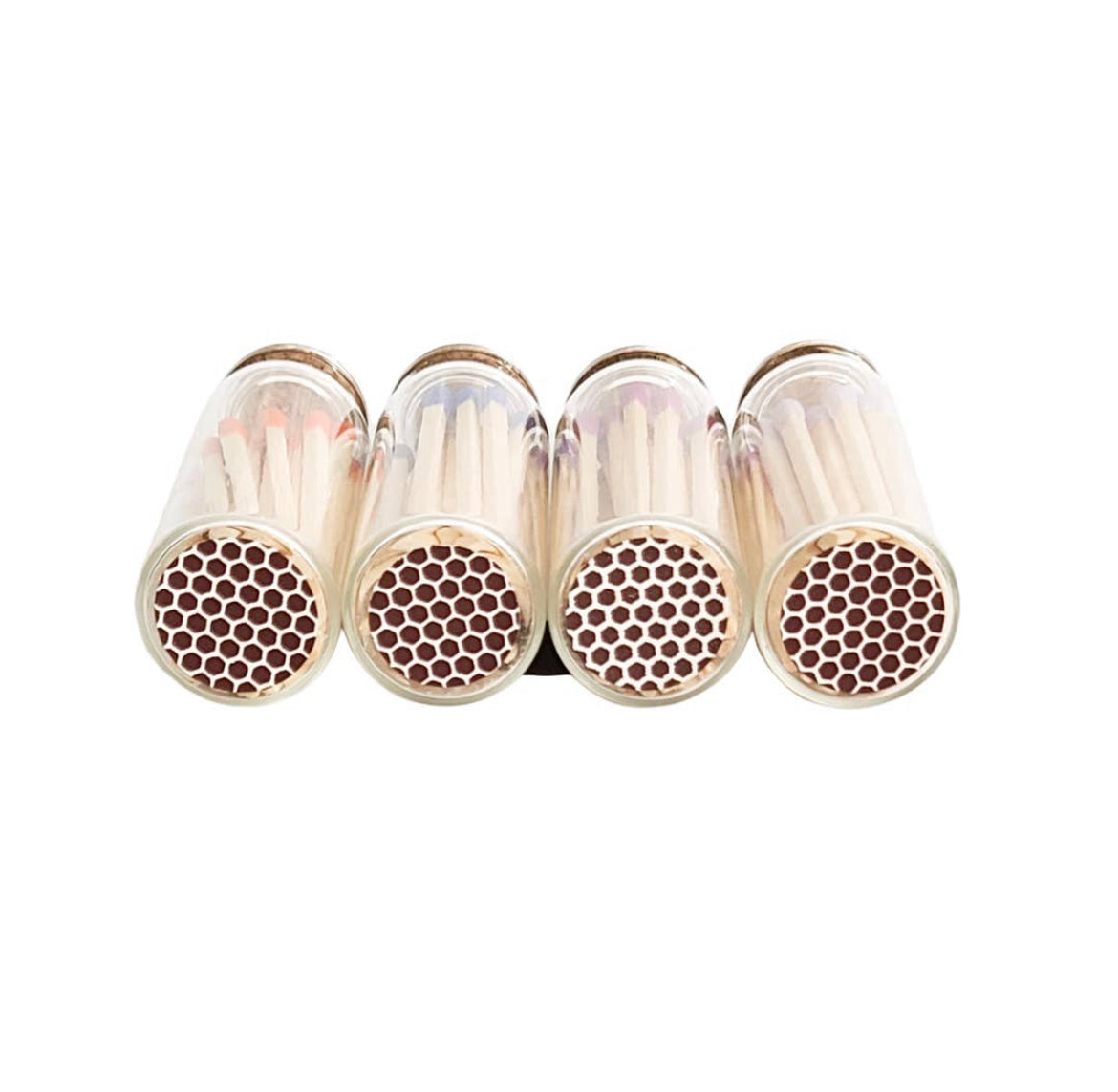 Apothecary Matches
Regular price

Sale price

$9.00 USD

Unit price

per
Natural wood matchsticks with white tips. These will add that extra touch to your home decor and can also make a great addition to a gift box for a friend or loved one.
Our match bottles and vials are individually filled with 20 wooden matches. Products are finished with a cork seal and an adhesive match striker. Wooden matches are for single use. Strike on bottom.

Strike a Match Safely:
Remove a match from the vial/bottle. Close the vial/bottle with cork or cap. Hold the match with your dominant hand. Swiftly strike the head of the match on the phosphorous match striker and away from your body. Single use only. They are not strike anywhere wooden matches. Please dispose of properly after the flame has gone out.
Share